Hello, It's Nice to Meet You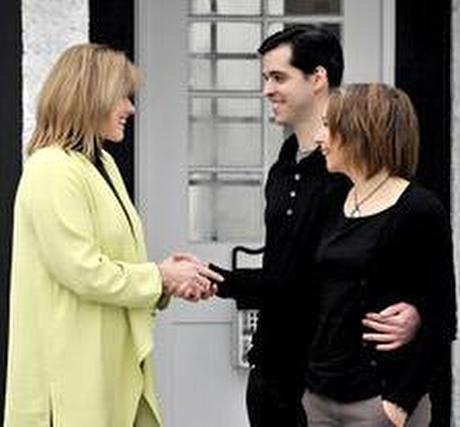 It's ALL About You - My Clients, My Friends, My Family
"Constance, there will always be a little bit of you in our beautiful home! Thank you for your dedicated work, your expertise, your generosity and your friendship." We felt we were in great hands from the very first instant." —Emiliano and Isabelle

There are certain "constants" in everything Constance does. She is a determined and dedicated individual who is driven by her strong personal values and believes in making every moment in life count.

As one of Ottawa's most dynamic and successful real estate professionals, Constance works diligently and is motivated to help others make the most of their opportunities in this ever-evolving real estate market. Whether you are buying or selling, she takes your needs to heart and focuses on your goals. You can count on her to give her all to protect your best interests and create exceptional results.

Constance's remarkable ongoing success stems from a seemingly simple philosophy: "My business values make the difference – every client matters!"

As an Award Winning Top 10% Ottawa Real Estate Broker and a Master Certified Negotiation Expert, Constance persistently strives to refine her extensive skills: "I'm constantly upgrading my education and earning industry accreditation's so I can better represent my clients. They deserve the best."

A recent example of this is how Constance has earned the designations of Master Certified Negotiation Expert MCNE ® - to be in a better position when handling your real estate negotiation complexities and she is also Certified as a Seniors Real Estate Specialist SRES® so she can help guide seniors and their family members as they, seniors and their families face their unique challenges. 

Constance is always deliberate and careful with her clients: "I offer those unexpected extras and take care of the smallest details. 

People deserve that personal touch and real 'human attention' and are enthusiastic when I provide it to them." This hands-on approach generates scores of satisfied buyers and sellers who gratefully provide a continuous stream of referral business to Constance. 

"Regardless of market conditions or changes in my clients' lives, I am always ready, well-prepared and genuinely excited to do everything I can to achieve my clients' real estate objectives," she concludes. 

Constance is a member in the Royal's Women for Mental Health fund raising campaign to inspire change and support for mental health through conversation, outreach and giving back to the community.

Women understand the power of shared experiences, open conversation and true collaboration as drivers for change. As Women for Mental Health we can engage these skills to open eyes, change attitudes and make real progress in changing society's understanding of mental health.

We have everything we need to change the face of mental health in our community. I am very proud to support this community initiative.


For your next move in the Ottawa area, Count on Professionalism. Count on Personal Care. Count on Constance 

Let's work together to make your real estate experience a pleasant and successful one.
Awards